Options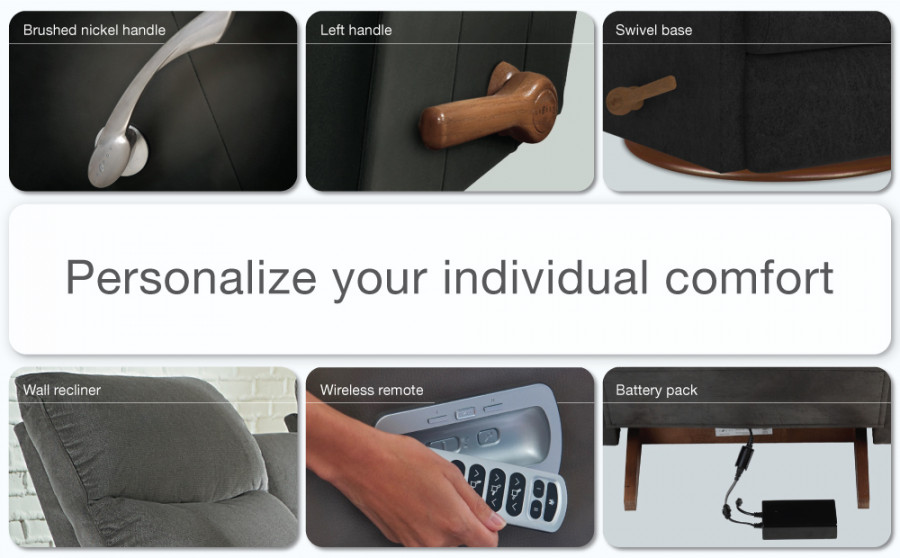 Personalize your individual comfort
We're all about giving you choices so that your new furniture doesn't just suit your home, it suits your way of living. Here's a list of our options that are available on most products.
Brushed Nickel Handle
With our sleek and ergonomic brushed Arc handle design, reclining is more stylish than ever.
Left Handle
We can move the handle to the left side so comfort is always within reach.
Swivel Base
Just add a swivel base and spin-out a full 360° for high-performance relaxation.
Wall Recliner
This option lets you kick back and fully recline with the chair placed inches from a wall.
Wireless Remote
Select recliners are available with a wireless remote, featuring a home button, 2 favorite positions, USB charging port, "Find Me" button and side-mounted magnetic cradle. (only some models)
Battery Pack
Add a battery pack to your recliner and place your furniture anywhere! Already own a power recliner? Visit your local store for more details on how to unplug.